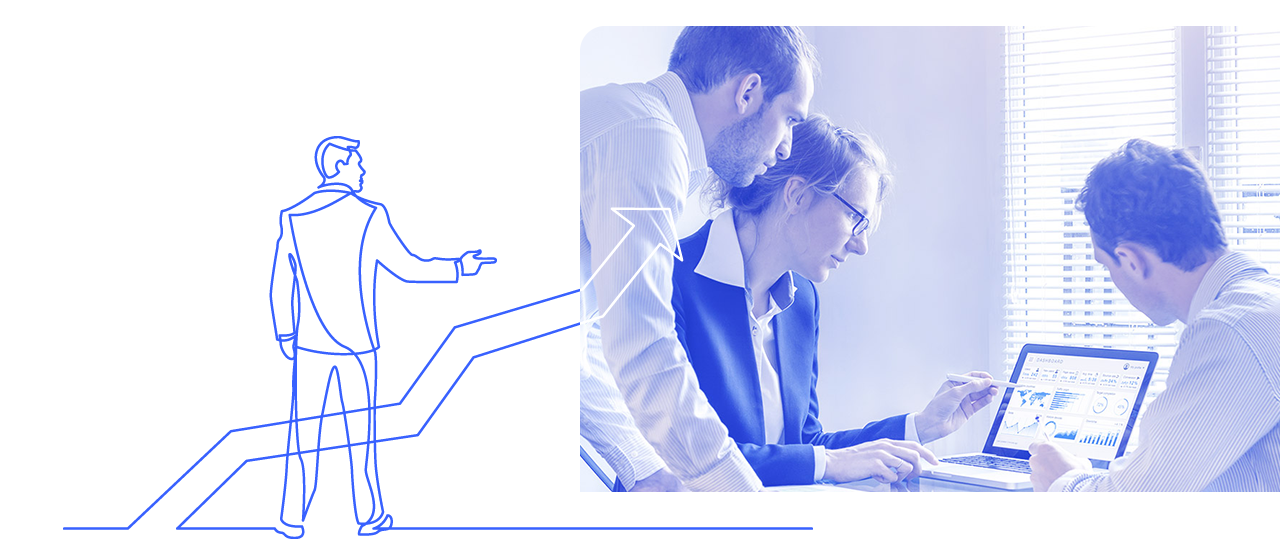 Data management specialists to take advantage of your data
Gathering, standardizing and analyzing your data has never been so important. Your business has multiple applications and a growing amount of data. To help you make the most of them, we offer data intelligence services from integration to the creation of decision-making dashboards.
What challenges is your company facing in data management?
Ensuring the quality, consistency, and security of your data so you can provide real-time, relevant information for decision-making. That's what you are aiming for.
Automating data flows between my IT systems
Optimising the communication of shared data between different applications, with ETL, API type solutions and micro-services.
Managing continuous data streams in order, in particular, to offer a bespoke service to my clients, adapt my services and control fraud.
Tapping into the value of the data held by my company
Taking advantage of the multitude of data existing within my information system through dynamic visualisation and analytical tools.
Using my data to support decision-making, whether at the level of management, work processes or business strategy.
Establishing better data governance
Defining the optimal architecture for the management of my data in order to ensure their quality, optimise access management and protect sensitive data.
Putting in place compliance standards in order to comply with laws and regulations in force.
Data management specialists to take advantage of your data.
Designing a powerful data architecture that exploits the information available is the strength of our data management consultants. Discover how Contraste Europe can help you with the services of data intelligence experts.