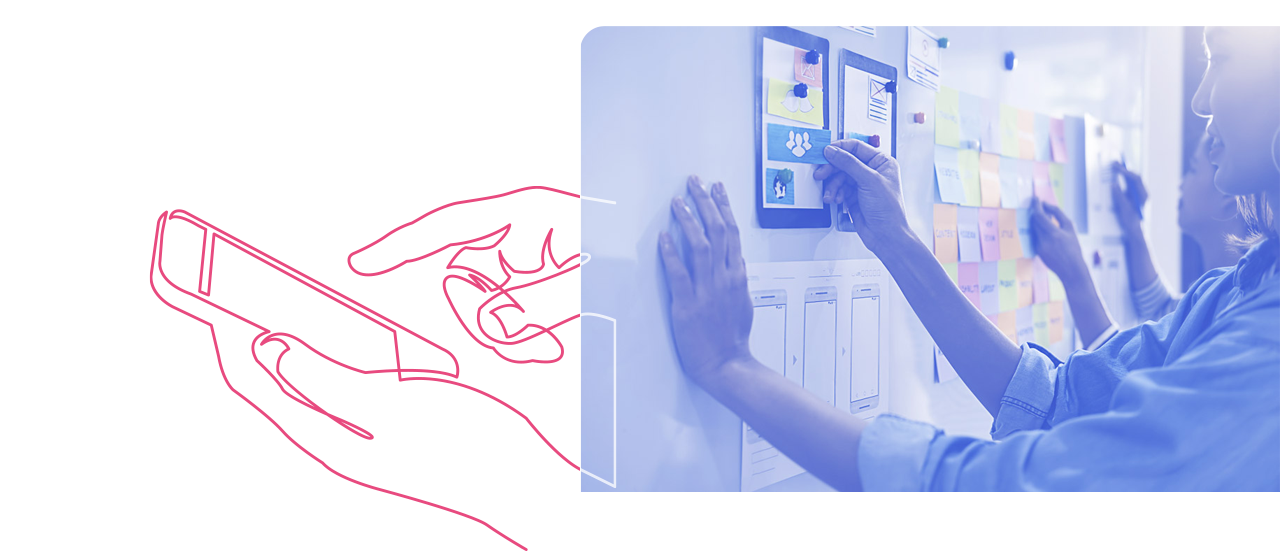 Technological partner of your most innovative web projects
Website, mobile application, online service platform, site factory, business application ... These are some examples of projects on which we can support you. We work with you for the long term with a full range of services. For more than 20 years, our goal has been to help our customers strengthen their visibility, boost their sales, simplify the management of their activities and energize their network. Benefit from the combination of advanced technical expertise and skills in UX design and digital marketing!
What are the challenges your company is facing in its digital transformation?
You are faced with the multiple challenges of digital transformation. The requirements of customers in terms of online services and ergonomics are considerable. Beyond an optimal presence on the web, you must be consistent and creative. And this concerns your digital strategy as well as content management and customer recruitment and loyalty actions.
Enhancing and raising my digital presence
Promoting my services or products through natural referencing, social media and paid advertising.
Enabling the marketing teams to create a dedicated site for a new brand, service, production or promotional offer with one mouse click.
Launching new online services for my customers
Facing off cut-throat competition and keeping up with the constant changes of the market, with a new personalised digital service.
Communicating with my target audiences at any time on any device thanks to a service that is accessible online.
Ensuring consistency of my content on all channels
Monetising my offering by bringing together all of my content under the same tool.
Swiftly getting my products and services out there in the right place, at the right time, using the right medium, aimed at the right audience.
Attracting more visitors and converting them into customers
Building a content strategy to generate targeted traffic.
Generating more interest, more clicks, more sales by adapting my message delivery to the profiles of my visitors and by optimising the customer journey.
Digitalising my processes for higher productivity
Imagining new ways of working to improve the productivity of my teams (interaction, collaboration).
Raising the satisfaction of my customers through enhanced ergonomics, mobility and real-time service delivery.
Developing a consistent digital strategy
Choose web solutions, applications, to reach my business goals.
Combine my applications in an integrated and fluid architecture to maximize my profits.
Optimize the digital experience of my clients to meet their expectations.
Expert skills
Find out how Contraste Digital can support you in your most ambitious web projects. Whether through the complete management of a project or ad hoc help, we provide you with experts in architecture, development, integration, UX design and in many other areas as well.