Optimise. Create. Reinvent.

Contribute together to the development of solutions and services that have a positive impact on the business world.
CONTRASTE INNOVATION is a company-wide programme within the Contraste group, covering all initiatives that create value for the company and its customers.
Added value developments
Adaptable solutions for specific needs
High-performance methodologies
Focused on strategic themes for competitiveness, our innovations of today are designed to meet the needs of tomorrow. Our objective is to materialise our experiences, to package them, so that our customers can benefit from them.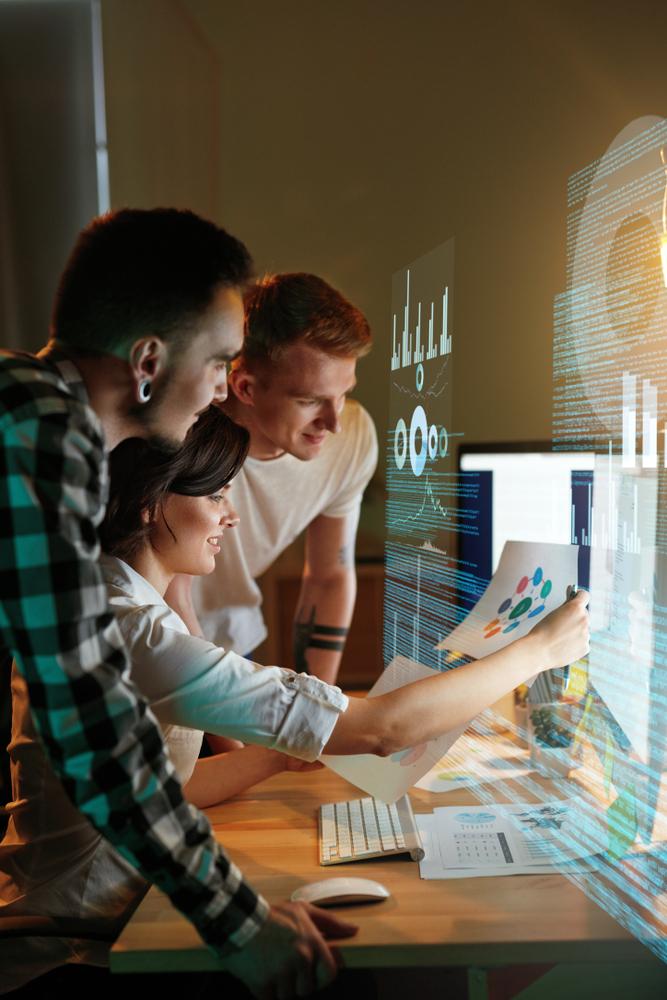 Our team
R&D connected to the field
Experience is guiding future developments because the Contraste Innovation team is made up of professionals active on all Contraste projects.
Developers and technology experts, but also project managers and analysts in direct contact with business challenges.
The knowledge of senior consultants is combined with the creativity of younger employees.
Our Competence Centres support our excellence in strategic areas, such as business analysis, project management, service management, application development, data intelligence, cloud services and document management, and are also part of Contraste Innovation.
We develop more flexible solutions to enable companies to adapt easily and quickly to the ever-changing market and provide the best user experience.
ERP. Document Management. Java Framework.
Our job is to let companies benefit from the expertise of our consultants. Our tools and methods relating to Human Resources management are constantly being optimised.
Career follow-up. Skills management. CV management. Maturity models.
With more than 20 years of expertise in managing IT support centres for customers who are demanding in terms of quality and responsiveness, we are constantly optimising our methodologies and tools.
KPI reports. SLA management.
In this field, which has become essential, we develop solutions that enable the IoT to be deployed rapidly and made accessible to the largest number of companies.
Development framework. Resource management tools.
Our monitoring and innovations go beyond the purely technical. With a perfect mastery of current methodologies, we endeavour to get the best out of them and to adapt them as closely as possible to customer needs.
SIAM, Cobit, ITIL, Prince2, SCRUM,...
Our "value-added" developments
O-KPI: a solution for presenting reports and performance indicators in SLA-based service contracts
SkillMeter: a tool to test a candidate's technical abilities
SkillsMatrix: a tool for monitoring the skills available in a project team
MyContraste: a set of tools to actively manage the working life of our employees at Contraste Europe :

a professional career management method, including annual ceremonies and continuous supervision
structured CV management that generates CVs in different formats
expense management

Apiz Advanced ERP Solutions, a global, high-performance and adaptable offer for business management.
Our Java and .Net Development frameworks
Maturity models: enabling employees and customers to situate themselves on a scale of competences, and to plan the stages of development.