IT Maintenance and Support Services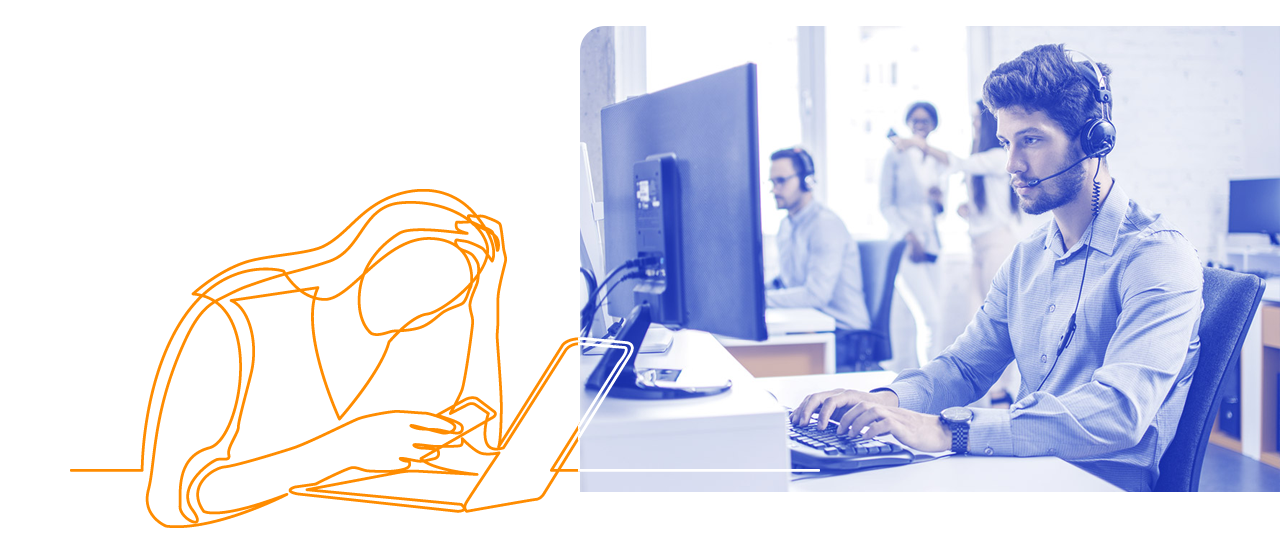 Managed IT services experts to support your information system
You use many IT providers but you want to provide quality IT support for all of your company's users. Amsit, a Contraste group department dedicated to IT maintenance and support, helps you guarantee the availability and efficiency of your infrastructure and applications at all times.
What challenges is your company facing in managing IT support services ?
The working habits of your employees change, the solutions and the suppliers multiply, the business evolves regularly but the level of quality of the IT support services remains high. Ensuring the performance of your IT infrastructure and applications is a daily challenge.
Guaranteeing an appropriate response time to users regardless of the time when an incident occurs.
Optimising the operation of my information system, without which I cannot develop my activities.
Offering global, centralised support for all my suppliers
Having a single point of contact and control for all of my applications and my suppliers.
Coordinating delivery, integration and interoperability via multiple services and suppliers.
Providing support to my franchisees or agencies
Developing my network of agencies or franchisees without decoupling the activities of my IT department.
Being able to propose a high-quality, responsive service to my partners.
Relieving my teams of IT infrastructure management tasks
Allowing my teams to focus on developing business applications, which requires specific knowledge.
Ensuring a rapid response time with regard to problems relating to servers, operating system, network, etc.
Managing changes and upgrades
Anticipating the impact of any change on the performance and level of service of my applications.
Guaranteeing fluidity and security in the transition to new versions.
Guaranteeing the level of quality of services
Having indicators to ensure compliance with contractual levels of service and optimising them.
Taking account of events that have an impact on service level agreements throughout their lifecycle.
Consistency and performance for your IT support centers
Find out how AMSIT, a subsidiary of Contraste Europe, supports you in setting up an efficient support service. We provide you with our knowledge in agile methodologies, high-level support teams and solutions promoting employee autonomy.