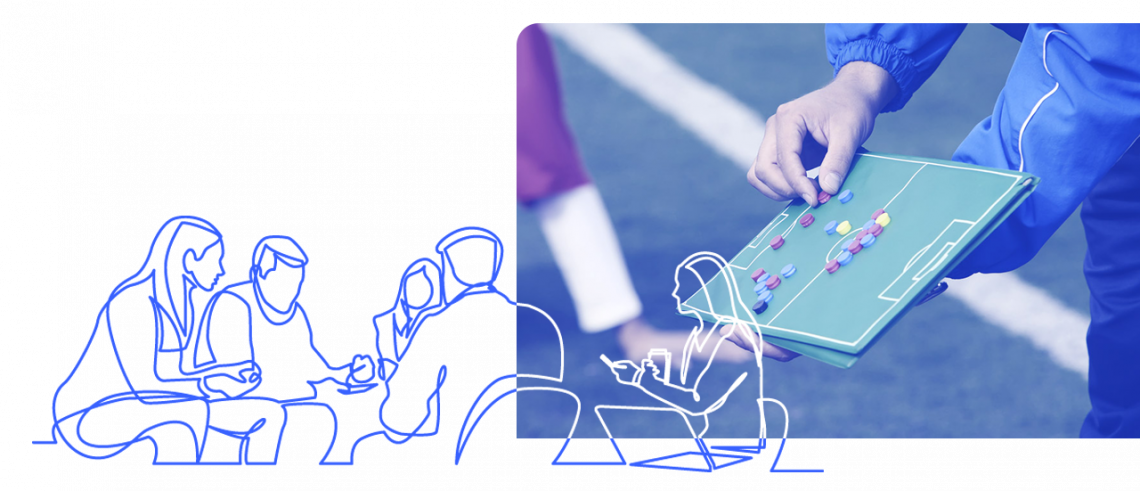 Today, companies need to be innovative to succeed in a competitive, changing market. All companies need to differentiate themselves from their competitors and rapidly grasp opportunities. That is why your IT strategy must be proactive, as opposed to simply expanding the existing system. You must
focus on combining new approaches & new technologies.
The challenge lies in your ability to reconcile, on the one hand, ambitious objectives and, on the other hand, the need to control costs and ensure the stability of operations. Contraste Europe helps you identify objectives and success factors, in a gradual, controlled approach. We help you through a series of practices, including workshops with management, to defining a strategic governance model and adequate reporting. Data management is also one of the key areas of the IT strategy.
Methodological support for workshops 
Our experts help you structuring your approach to define an IT strategy through business analysis methodologies. This approach ensures a successful, consistent outcome within the timeframe set.
Project Support Office (PSO)
Our expertise includes drafting meeting notes and reports.
Comprehensive, carefully structured reports are an indispensable methodological element, as a means of clarifying ideas, recording opinions and decisions, and ensuring that all participants have the same understanding of the current state-of-play.
Advice on new technologies
Our experts can provide you with an overview of some aspects of new technologies, in an interactive session where you can ask questions, clarify your level of knowledge and receive suggestions for possible strategies tailored to your specific situation.
The budget to be allocated over a given period is a key aspect of a IT strategy.
This budget must be structured and funded. This involves decisions such as, among others, purchasing vs. renting/leasing, CAPEX/OPEX, equity finance or debt and use of the cloud. The different possibilities need to be quantified and compared.
Our experts can assist you in establishing a solid budgetary and financial framework to support the seamless implementation of the strategy.
Our experts have professional and personal experience in strategic decision-making. They can contribute this experience to your organisation in a managerial role and participate actively in the strategic decision-making at the highest level of your management bodies, based on a clearly defined remit in terms of period and scope of responsibilities.
The strategic issues are varied and the choice of expert will obviously depend on the specific requirements of the assignment. Permanent access to all of the internal competencies of the Contraste Europe Group enables us to adopt an interdisciplinary approach.