Cloud & NextGen Platforms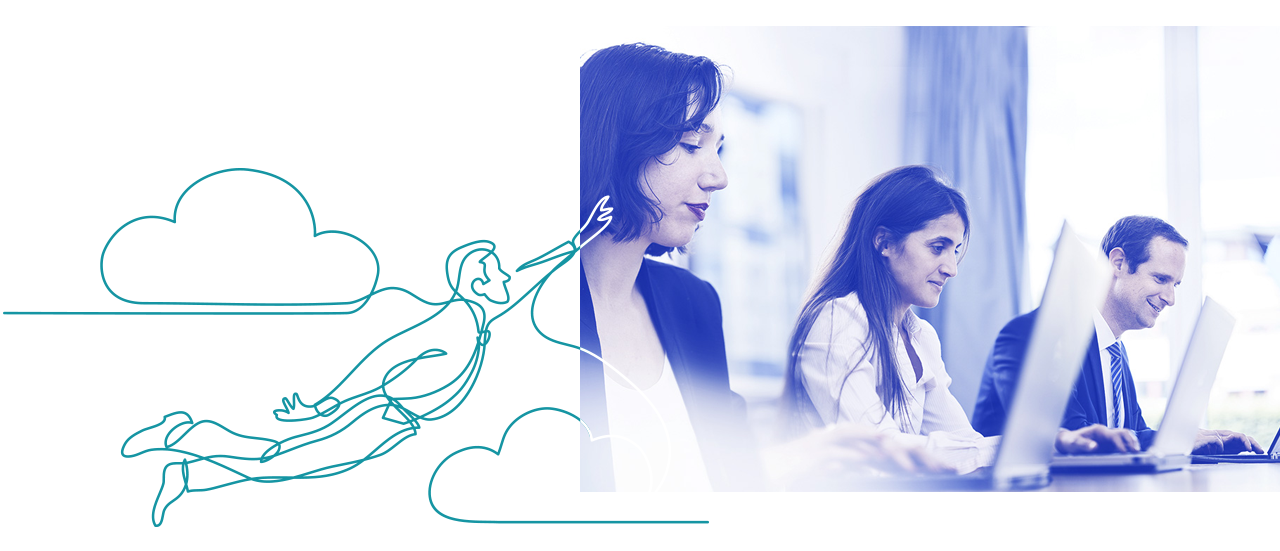 Experts for your transition to the Cloud
Do you want to modernize your IT infrastructure? Want to know more about Microsoft Azure or Amazon Clouds? An innovative company linked to the Contraste group, The Digital Journey (TDJ) supports companies of all sizes and from all sectors in the implementation of cloud platforms geared towards reducing costs and improving productivity.
What challenges is your company facing in its transition to Cloud services ?
All organizations are asking the question of migration to the cloud today. It is important that this project meets your objectives. If it is often about reducing costs, you also aim for more responsiveness for your IT team and a better experience for your employees. And this project should allow your long-term development...
Achieving my digital transformation without increasing the overall budget.
Reducing the TCO (Total Cost of Ownership) and making savings by migrating my company's applications to the cloud.
Freeing up resources within my organisation to invest in the digital switchover.
Responding rapidly to customer requests thanks to the rapid deployment of new applications.
Significantly reducing time to market cycles thanks to cloud & DevOps solutions.
Putting a new application online in a few hours, in response to market developments.
Increasing my productivity and my profitability
Analysing and gaining a better understanding of processes thanks to value-added application components: IoT, Machine Learning, BI, etc.
Improving the productivity of my teams by putting in place internal and external communication and collaboration tools.
Automating, digitalising certain processes via effective tools.
Enhancing data protection, ensuring compliance with the GDPR
Optimising the security of the company's documents and controlling access
Identifying, classifying, protecting and overseeing personal data and sensitive data, across all platforms
Assessing and managing my organisation's non-compliance risks
Optimising my call centre processes
Using the latest technologies to make my company's contact centre more intelligent, more dynamic and more automated.
Improving employee mobility
Enabling employees to access all their documents regardless of their work equipment, at any time, with a high level of security: homeworking, flexdesk, while travelling, etc.
Advice and expertise at your service
Find out how TDJ supports you in migrating your applications to the Cloud and to the latest generation digital platforms. We analyze your environment, recommend the best technologies and support you over the long term with high-level support services.