IT Consulting & Business Consulting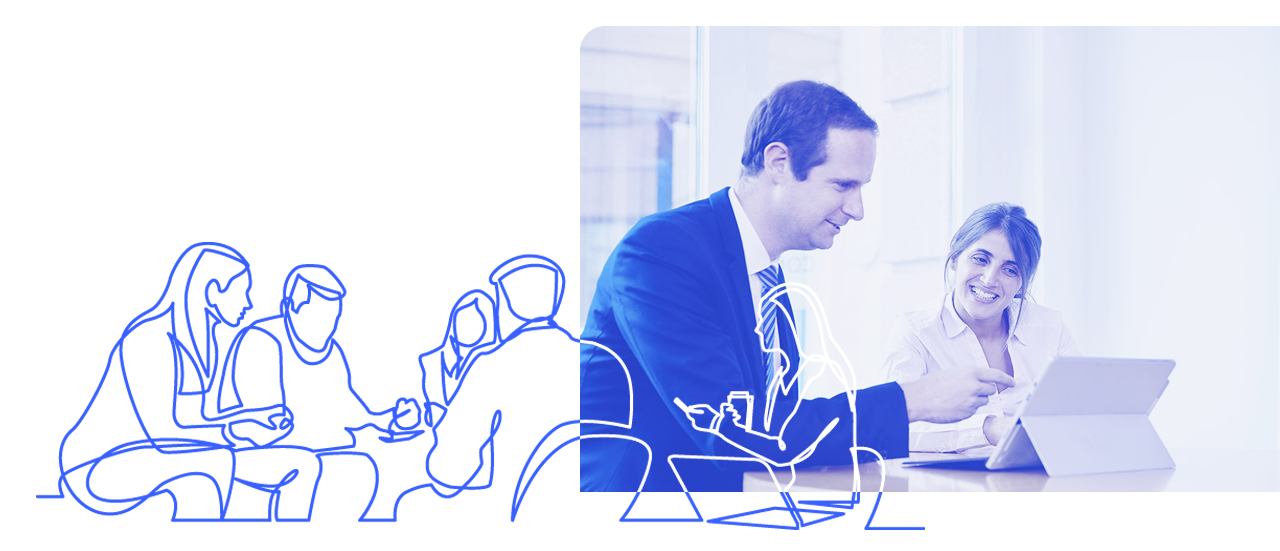 Experienced IT consultants to support your changes.
Change is everywhere: in markets, technologies and consumption patterns. Defining an effective IT strategy that meets business needs is a real challenge. To help you implement your vision, we offer IT consulting services. Thanks to our experience in the field, our consultants will advise you usefully to succeed in the challenge of an agile, sustainable and reasonable strategy.
Our services cover all your IT and business consulting needs in order to make your business innovative and sustainable.
What challenges does your company face in implementing its vision ?
Understanding and finding solutions to business challenges is the daily life of our ICT consultants. We will accompany your IT departments to help them implement the vision of your company.
Defining an innovative and efficient strategy
Defining a solid strategy in a disruptive world.
Ensuring the sustainable stability and security of IT services.
Taking the right decisions for infrastructure and application upgrades.
Making my business (more) agile
Nurturing an agile mindset across the whole of my organisation.
Making my operational processes more efficient and at the same time less expensive.
Helping my employees reach their potential to ensure that they are fully committed.
Restructuring and streamlining my portfolio of suppliers, to spend less and better.
Defining my needs and drawing up specifications in line with current regulations.
Managing supplier offerings, analysing them and making the best choices in terms of my requirements and my budget.
Managing change in my organisation
Evaluating the importance and need for change and defining the expected benefits.
Managing communication to better support the teams at all stages in the change process.
Organising the training and redeployment of my employees.
Aligning change with the imperative of business continuity
Establishing efficient governance
Defining suitable roles and responsibilities for each employee, empowering them.
Making meetings more efficient by defining meeting requirements: object/objectives, participants, frequency, place.
Drawing up minutes to rapidly identity actions to be taken as a follow-up to meetings.
Our IT & Business consultancy services
IT consulting, methodological support, assistance, analysis, coaching, provision of resources, implementation ... The consultancy services that we offer allow you to support your teams and your projects from strategic thinking to implementation. Find out in detail the services we offer in the sections below.