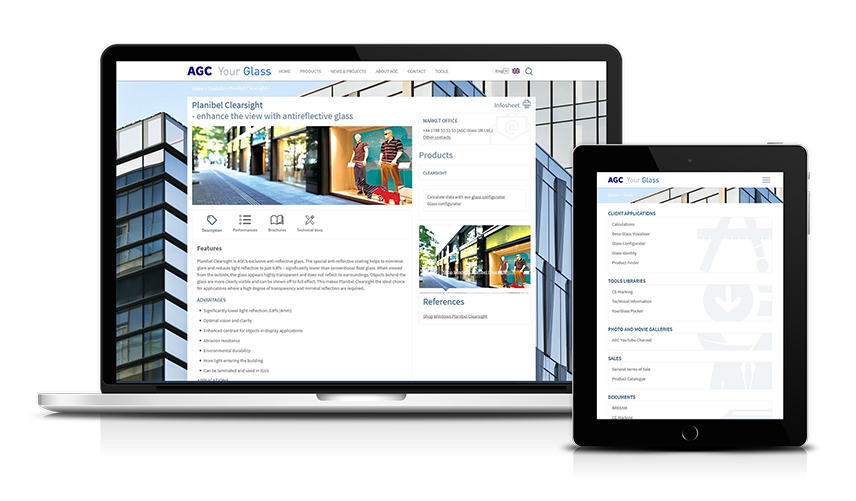 The customer
AGC Glass Europe is the European glass branch of AGC, the world leader in flat glass, which manufactures, processes and distributes flat glass for the construction, automotive and solar panel industries.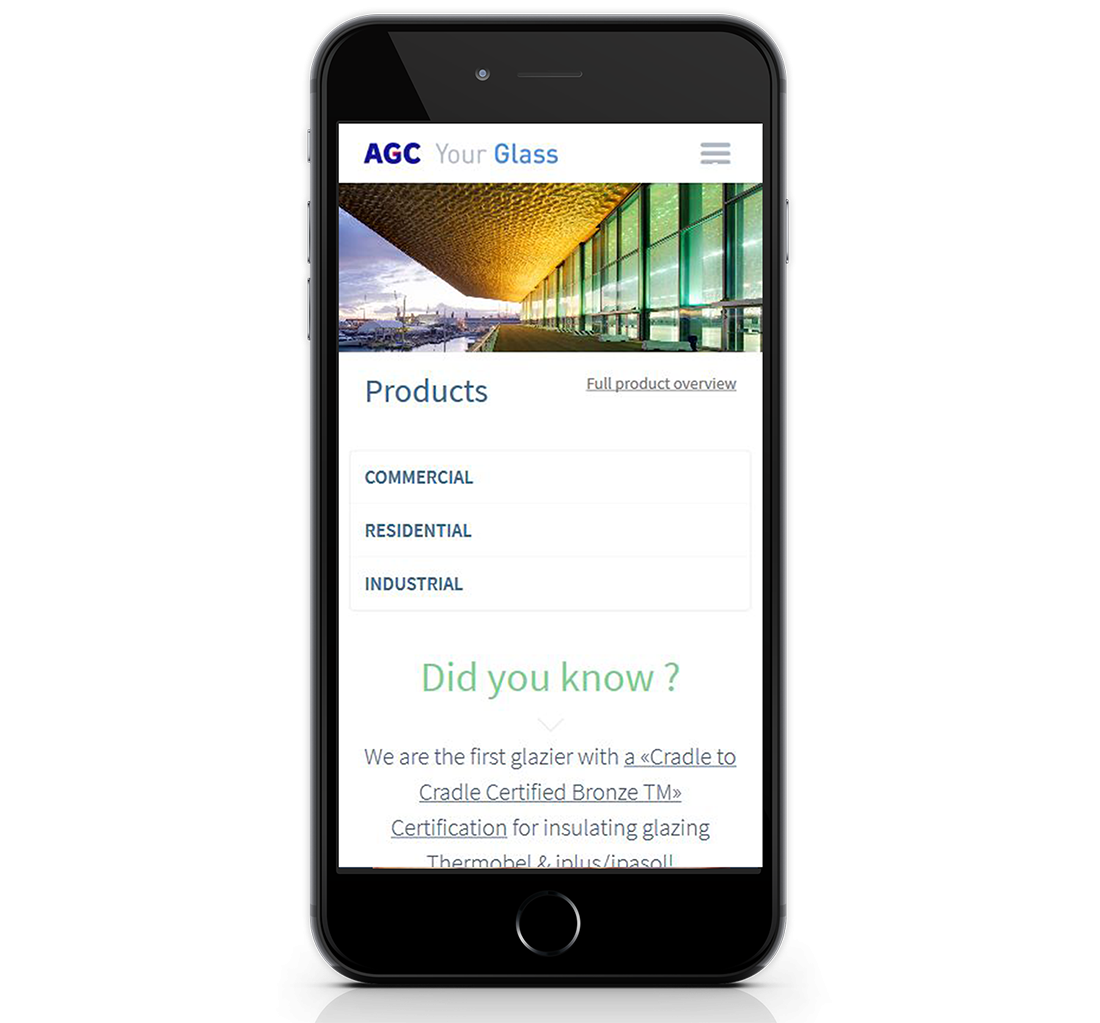 The project
Like many companies, AGC faces multiple challenges with its digital channels. Amongst them, agility and customer centricity are the top priorities.
In 2015, the IT architecture had to be upgraded to deliver an appropriate response to these requirements.
The digital approach chiefly revolved around their website and their B2B e-commerce site. However, the solutions brought not in line with current digital developments. The solutions put in place were not up to scratch in terms of mobility and responsiveness.
Moreover, both the website and the e-commerce platform had reached the end of their service life. Which presented a good opportunity to think about the future.
Solution
To centralise the marketing data of the products, AGC went with the PIM solution. Thanks to this solution, AGC is able to ensure the coherence of its product data on all its digital channels.
The European « product » website was rebuilt from scratch using CMS Drupal as the CMS of choice. A personalised Drupal distribution was implemented to enable AGC to standardise its information websites for local products. This personalised distribution incorporates single sign-on authentication. The roadmap also plans for migration to a service-oriented architecture (SOA), specifically for the value-added service tools such as the product configurator.
The launch of the European « product » website also constituted the perfect occasion to migrate the first tools. These first stages of the target architecture were put in place by Contraste Digital over a 5-month project, which enabled AGC to accomplish its commercial goals.