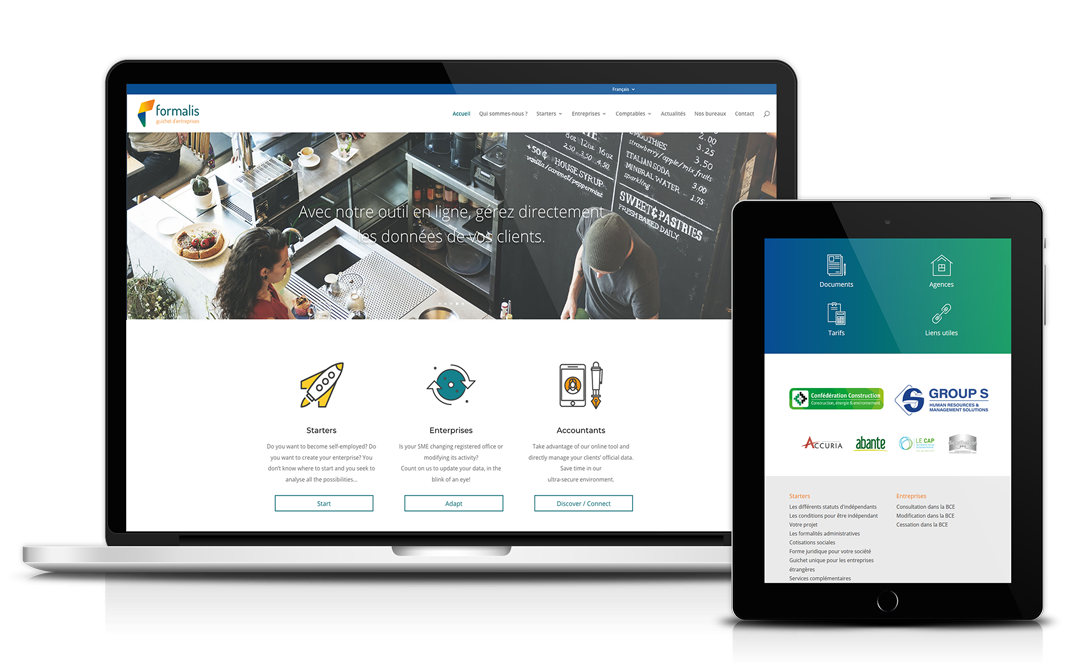 The customer
Formalis is a licensed Business Window whose remit is to simplify the life of business owners by guiding and assisting them through all stages and with all administrative formalities to do with the Crossroads Bank For Businesses (Banque-Carrefour des Entreprises). Formalis came out of the partnership between the Construction Group and Group S. With over 34 local offices across Belgium, self-employed workers are certain to find a Formalis contact point close to where they are based !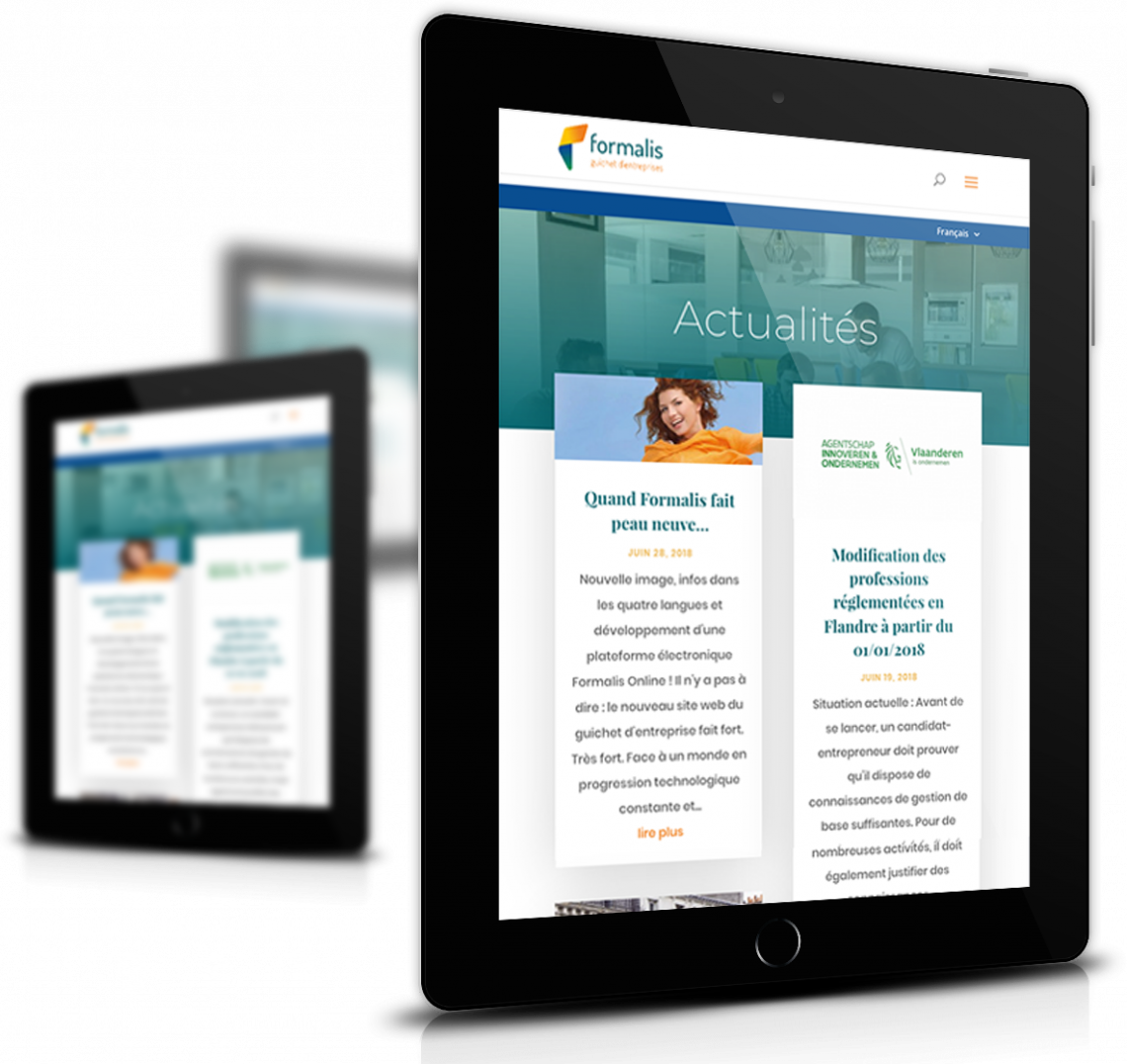 The project
Formalis' website had become obsolete and no longer complied with the needs of modern day Internet users (responsiveness, coherent information architecture, etc.). With a lot of information and documents available to be made available to users, nothing was centralised.
Keen to improve its digital presenceand to deliver new online services, Formalis called on Contraste Digital to revamp its website.
Solution
The website was built using the WordPress CMS. The site now gives users access to full information and all documents required to set up in business.
The solution's features :
Available in 4 languages (FR, EN, DE and NL) ;
A dedicated document download area ;
Geared to all devices ;
Direct and constant access to the "Formalis Online" platform.