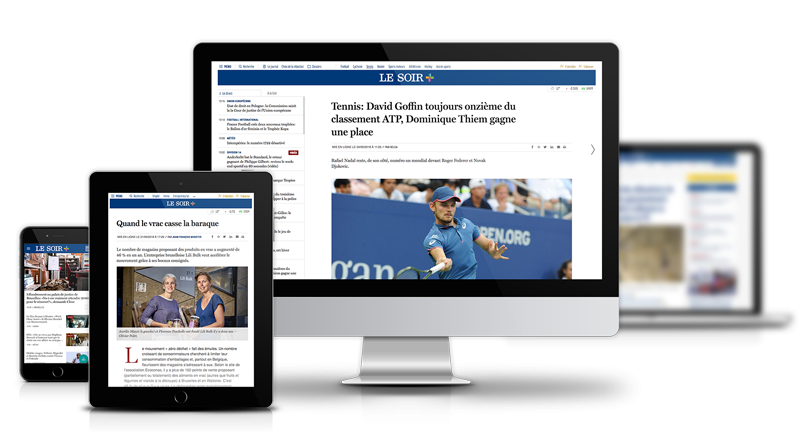 The customer
Le Soir, a famous Belgian daily newspaper that was first published in 1887, is one of the most widely read French-language newspapers, thanks to its 120 journalists and 6 million archive records (paper and digital combined). With the support of Contraste Digital, the newspaper has ensured it now has the tools and resources in place to enrich its digital offering by focusing on personalised paid services.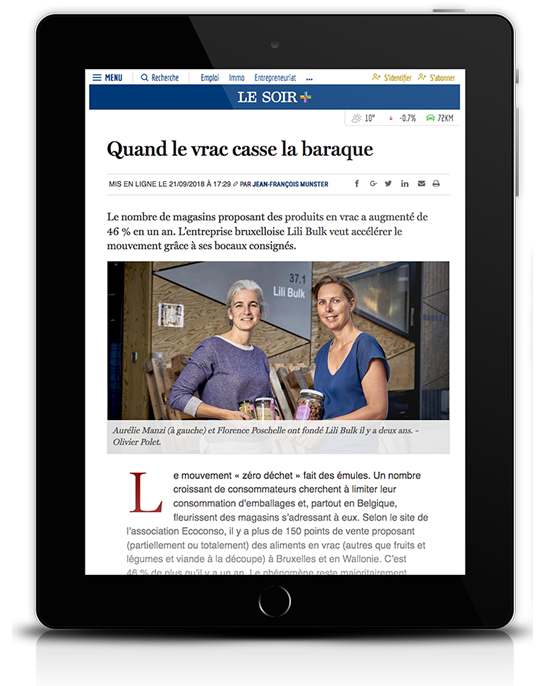 The project
Against the background of the digital transformation of the media industry, Le Soir was keen to be in the driving seat of its own digital transition by delivering a tailored, ergonomic and dynamic content offering for its readers, both in terms of the quality and the presentation of the information. The newspaper's idea was to deliver the massive information flows in real-time and to diversify its editorial offering to make it a lot more flexible.
The concrete goals included:
personalising the offering for digital readers (Le Soir +),
standardising the requirements specific to each edition of the site on a single platform to facilitate governance,
strengthening Le Soir's ability to respond to business and marketing opportunities as they emerge with greater swiftness, agility and creativity.
Approach
Le Soir has devised a long-term strategy across a flexible content management platform that is capable of monetising its content whilst optimising interactions with visitors.
Several developments have been put in place:
a digital platform around an enriched CMS that manages the distribution of content in multiple formats and media, interfaced with the editorial platform,
the integration of a (Data Asset Management) system to manage the high volume of digital resources (photos, videos and other multimedia documents) of the publisher,
the personalisation of surfers' reading experience, in terms of content and advertising banners.
Solution
To continue in its role as a leading player in its sector, Le Soir set out from a "quality first" logic in order to instil loyalty in its readers. Le Soir managed to personalise the reading experiencegeared to readers' individual profiles. With better enriched and more comprehensive content in consideration of the needs of its digital readers.
Using the Drupal CMS, Le Soir is now much better able to interact with its readers and to understand their readings habits. Running a paid digital offering, the paper is making its content more relevant to readers whilst also opening itself up to new opportunities to generate revenue flows and expand its partnerships.
Thanks to this responsive monetising solution of the information on the web, Le Soir has endowed itself with a competitive edge on the online press market.