The customer
Vivalia is an intermunicipal health care organisation, including 6 hospital sites, 1 polyclinic, 4 rest homes and nursing homes, protected housing and 1 psychiatric care home. With local structures on a human scale, the institution intends to meet the needs of patients from the province of Luxembourg, the south of the Namur province and the neighbouring Lorraine by emphasising the quality of the care offered.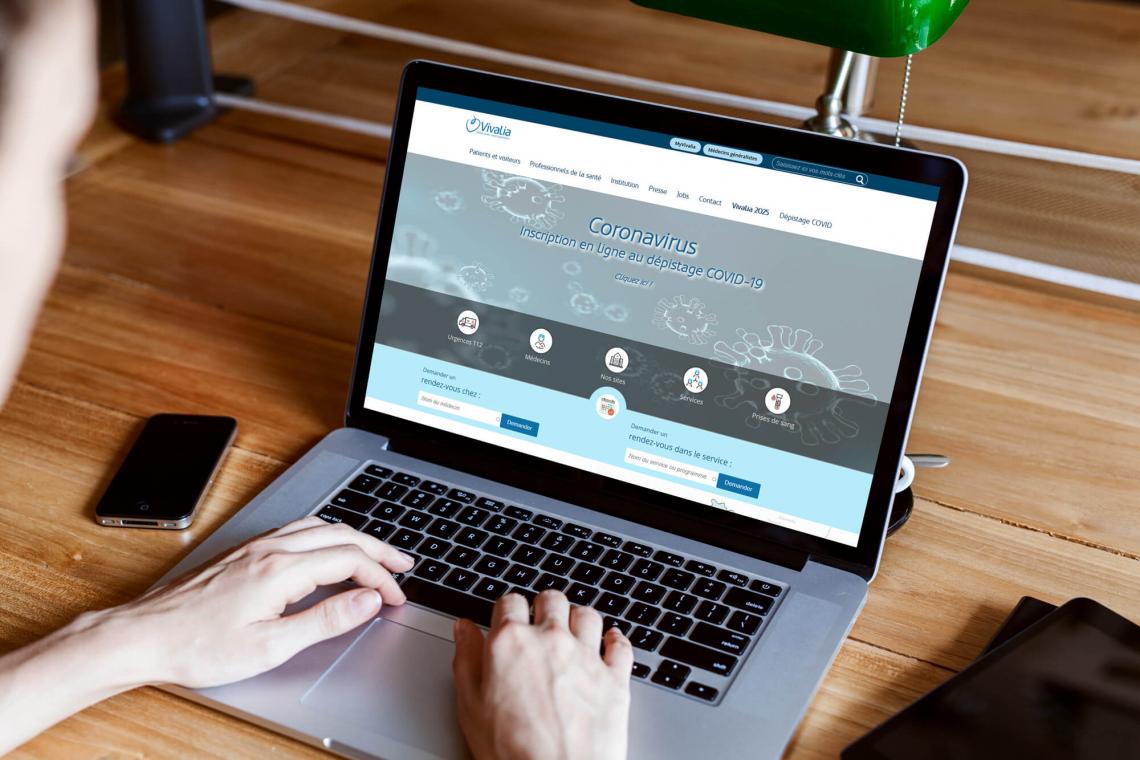 The project
When Vivalia contacted Contraste Digital, its ambition was to bring together all the information for its different audiences on a single web platform.
A website for the general public
An intranet dedicated to staff
For an institution such as Vivalia, it was also essential that the web project integrates well with the rest of the information system and allows for transversal internal communication.
In the long term, Vivalia wanted to be autonomous in updating content and avoid having to use an agency for any changes to texts, documents, templates or modules. It had to be possible for these operations to be carried out by people with no knowledge of web development
The approach
Contraste Digital proposed to set up a single platform based on the Drupal CMS, for the management of both portals. Our team supported Vivalia in all phases of the implementation of this new site.
The project began with a mission to redefine the content structure (analysis of current content based on Google Analytics results, pruning of little visited or irrelevant content, ...) and the definition of a new information architecture. Our team carried out an ergonomic analysis, illustrated by wireframes, in a "mobile first" approach.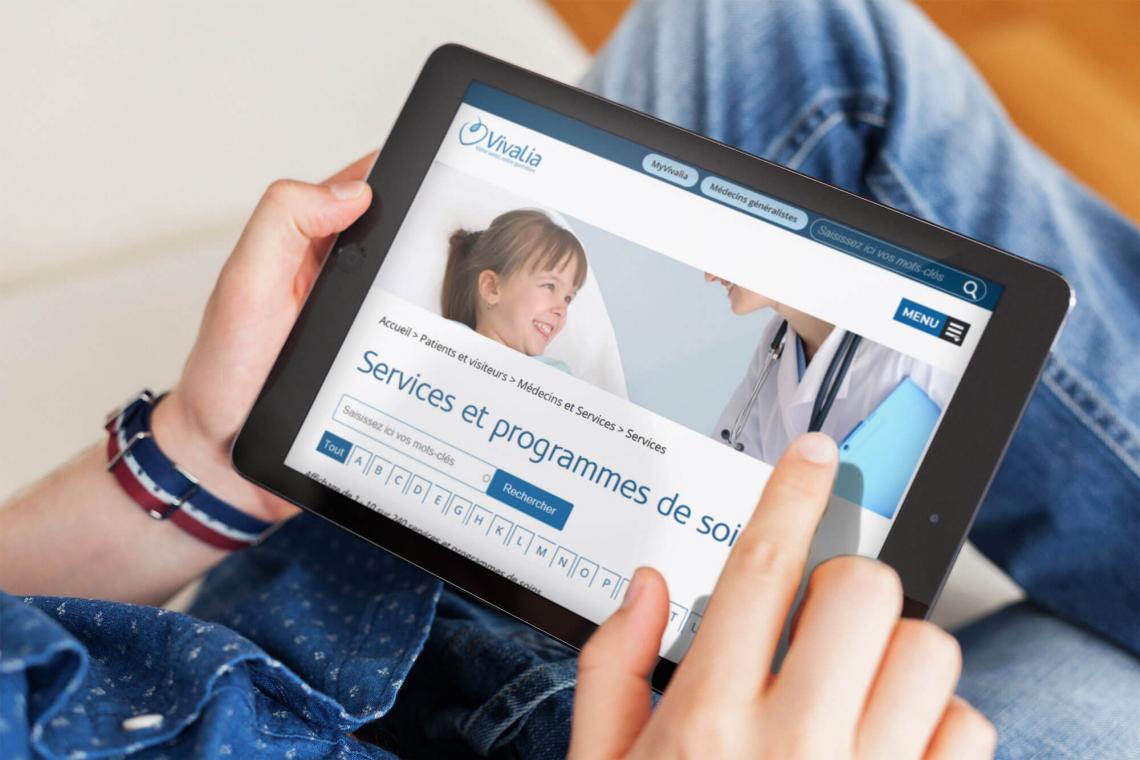 The Solution
This first phase of analysis led to the development of a web platform consisting of a general public website and an intranet.
The public website allows in particular to :
Manage all content (press, medical staff, etc.)
Highlight the services of the various hospitals and information on the intermunicipal establishments,
Publish news/events and share information on social networks
In addition to the common institutional information, each hospital or nursing home has its own navigation menu.
The intranet offers a wide range of possibilities. It allows you to manage :
Different types of information (restaurant menu, procedures, FAQs, medical care, etc.).
The availability of beds in rest homes and care homes
A directory of users (linked to Vivalia's Active Directory) including all staff members, all institutions combined.
The creation of online surveys
Online booking of equipment or rooms
The newsletter
In parallel with the design of the platform, a web rewriting work was carried out.
The results
Thanks to the implementation of this project by Contraste Digital, Vivalia has now a single administration interface that is easy to use for its employees, and which gives it great autonomy in the management of its site.
Moreover, this project was carried out taking into account both Vivalia's business objectives and the expectations of visitors, patients, staff and partners. Thus, the points of view meet through a unique information architecture and user experience.
Industries