White Paper : How can companies profit from the crisis to invest in digital initiatives ?
Find out how to do more with less
Interestingly, a period of recession is usually a good time to question oneself, to review one's strategy and to adapt. Many experts now believe that companies which can innovate to meet social and ecological challenges will emerge from this crisis in a better position. And to do so, they will have to go a step further in digitalization by making good use of technology.
Small, well-targeted digital initiatives can bring significant benefits to your business. Don't think about revolution on a large scale, but rather adopt a concrete, pragmatic, quick win and customer-oriented approach.
Find out how with concrete examples and practical advice.
Contents :
Introduction : A crisis that impacts us all
Namely before embarking on digital iniIaIves
Do more with less
Why digitize certain highly targeted processes?
Concrete, short-term results!
Some examples
They've tested this approach
What technologies ?
Moving forward with a Business Value Workshop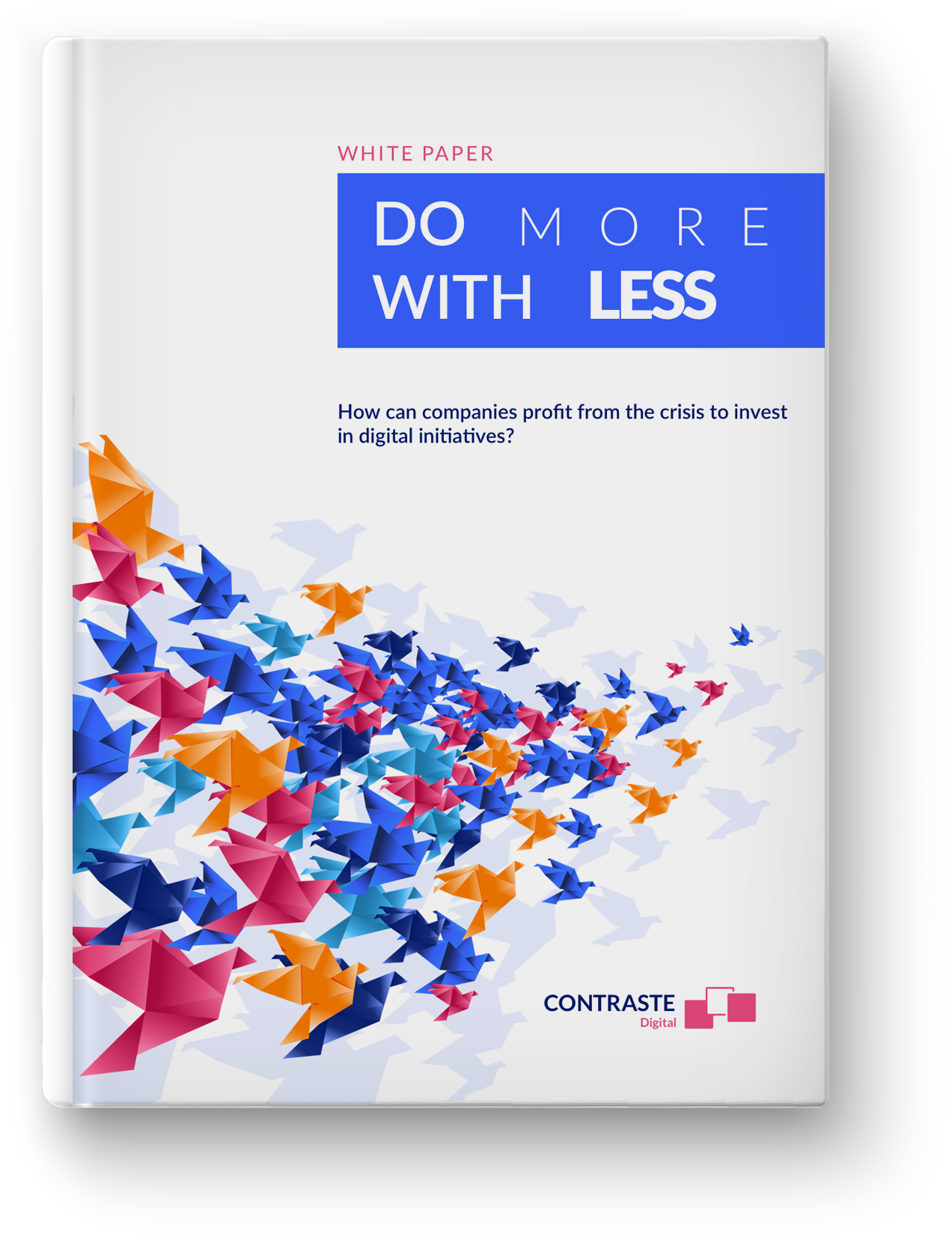 The collection of the requested information is necessary for the processing of your request by Contraste Europe, the data controller. It will enable you to receive the requested document(s) and this collected information may be used for canvassing purposes. You have a right of access, rectification of opposition and deletion of the data concerning you. To exercise this right, simply contact us by email at the following address gdpr@contraste.com. We invite you to read our data protection policy.