The customer
The Mutualités Libres pools 5 mutual health benefit societies (OZ, Omnimut, Partenamut, Freie and Partena Ziekenfonds). With over 2 million members, the organisation's remit is to serve as a proactive and innovative player in the area of health care at the service of its members. Which is why the Mutualités Libres decided to have their website completely restyled, and to make online services and tools available to their members.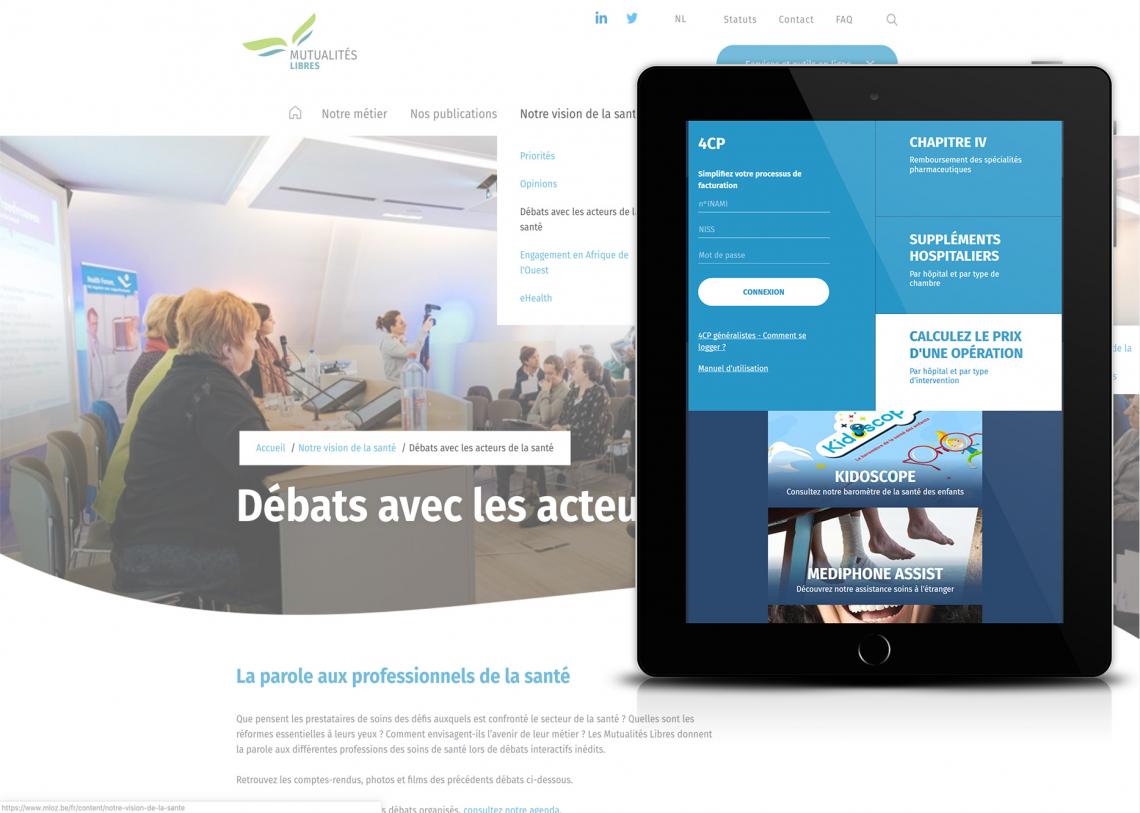 The project
At the beginning of the project, we conducted a strategic analysis and a restructuring of the information architecture. This step made it possible to better understand the expectations of the public of Mutualités Libres, and so, to propose a structure that corresponds better to their research of informations. Based on these analyzes and the new architecture, wireframes and graphic models were made.
The development is based on the Drupal 7 CMS.
Solution
In amongst other things, the new website enables the organisation's staff and its members :
to access all relevant details of the insurance policies
to calculate the price of surgical operations and to compare prices in several hospitals
to consult the list of the hospital supplements per hospital
to consult the list of the refunds on pharmaceutical specialities
Caregivers can also access the 4CP platform, which simplifies the administrative billing process.
For the implementation of this new website, Contraste Digital also carried out a Web marketing assignment which saw us rewrite the content from a web-focused perspective (Web Writing), and put in place an Inbound Marketing strategy (establishing the roles, the content, social media, etc.).