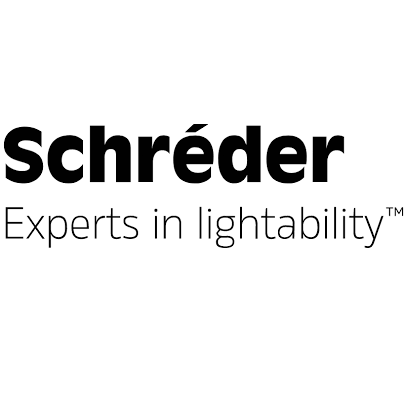 The Client
Schréder is a world leader in outdoor lighting solutions. The company was founded in 1907 and is present in more than 70 countries and on five continents. Schréder has a long tradition of engineering and has always been at the forefront of innovation. With the latest wave of urbanisation, cities are playing a more central role in society than even before : lighting infrastructures have a major role to play in the development of smart cities and the communication networks of the future.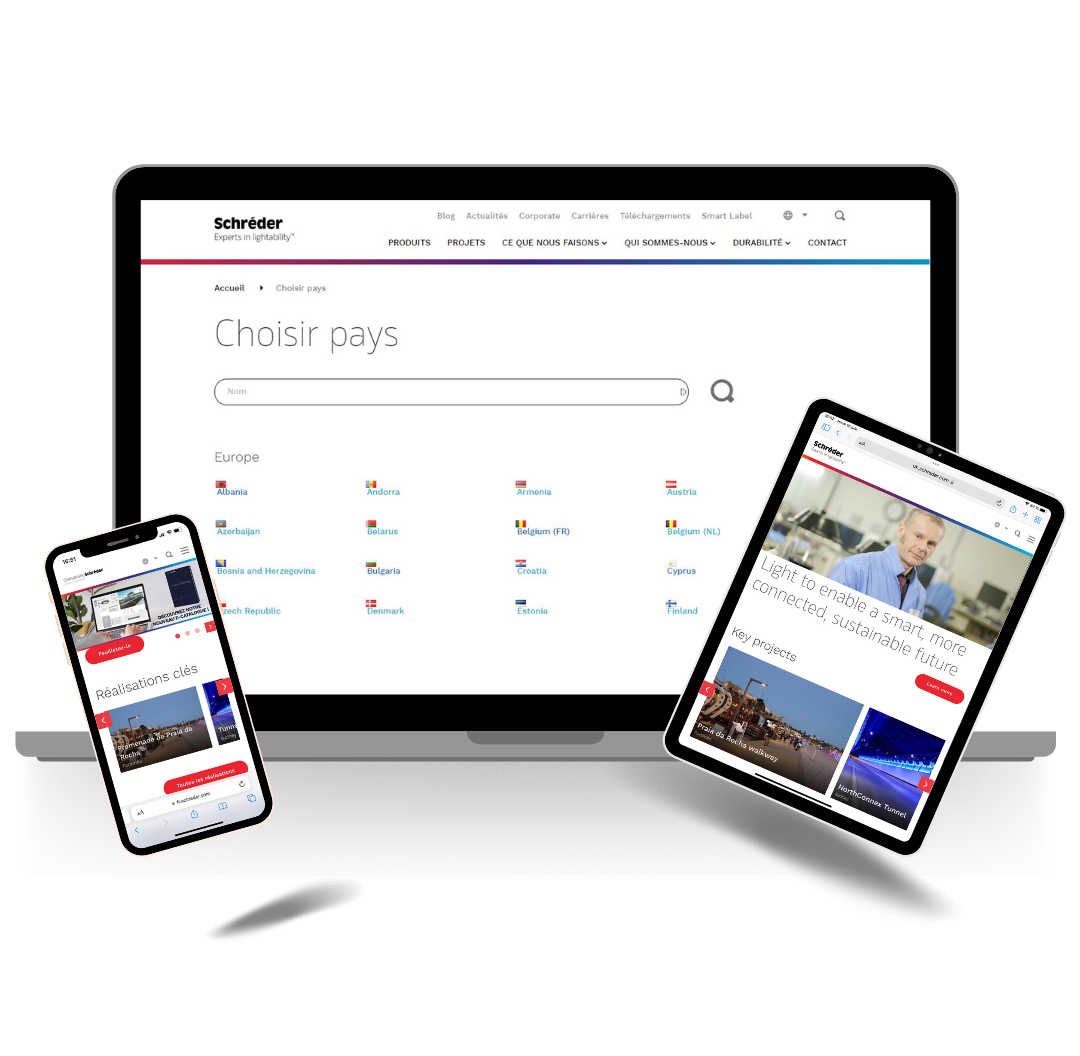 The Challenges
Schréder wanted to have a new site that was in line with its standing, its image as an innovative company and its position as market leader. The main objective was to harmonise communication across the world, while managing its local presence in an efficient and personalised way... This was to ensure the acquisition and conversion of different customer profiles. Schréder's expectations were therefore high:
A modern, coherent and centralised web ecosystem, based on a content management solution (CMS) and a common graphic charter for all the group's sites;
Efficient management of editorial workflows;
Efficient management of languages and content for local sites, as Schréder's local presence is central to the success of the relationship with its customers and partners;
A smooth user experience with quick access to personalised information.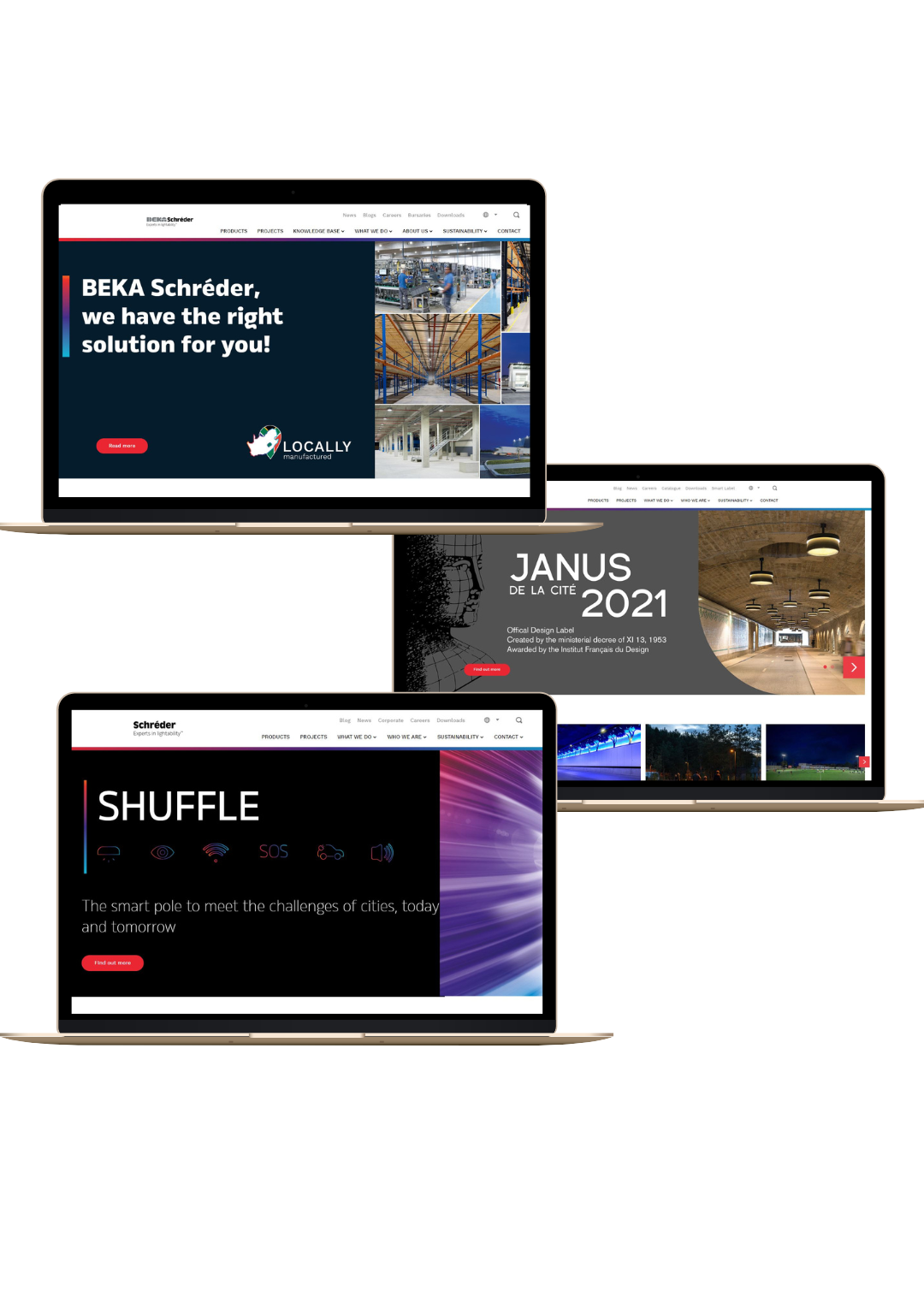 The Solution
Contraste Digital met these challenges by deploying the Drupal solution for all the group's sites. Although each site has its own Drupal instance, a "master" site allows Schréder to manage all content and its translations and then push them to the local sites. In addition to consistency and speed of updating, this content hub offers many advantages, such as the management of a publication approval workflow and page versioning. On each local site, it is of course also possible to add market-specific content.
Given the diversity of Schréder's content and audiences, the project approach was strongly focused on the design of the user experience, as well as extensive support in defining the content architecture.
Among the project's "pluses" :
A high-performance search system based on Apache Solr, associated with Drupal, which allows for intelligent and optimised searches and guides the user through the site.
The interfacing of Drupal with Schréder's internal product database to provide customers and partners with up-to-date and relevant data in multiple formats.
The Results
Thanks to this redesign, Schréder has optimised the governance of its various sites.
Each customer, wherever they are, can find information common to the Schréder group, but also information specific to their country. They benefit from a close relationship and personalised services, while being reassured that they are working with a renowned group.
For the future, Schréder has a scalable solution that will enable it to introduce new functions over time, such as a chatbot, an extranet or a product configurator, without having to reinvent the entire solution each time it evolves.