Contraste Digital and Powerdale develop together the mobile application for Q8 Electric customers and get involved in the management of this strategic project.
Q8 officially launches its solution for the electro-mobility market: Q8 electric now provides access to an extensive network of charging stations throughout Europe. How does it work? By means of a single card and a single application, developed by Powerdale and its IT partner Contraste Digital.
Indeed, this project is the result of a collaboration with Powerdale, which Contraste Digital has been supporting for several years in the management and development of web and mobile applications.
The achievement of a strategic project
In the field of electromobility, Powerdale is a major innovation driver. This fast-growing Belgian start-up is working on the design of the future generation of electromobility solutions for companies and individuals. Initially a hardware company, Powerdale now manages more and more software development projects and mobile applications. At the heart of its business: the management of infrastructures, operators and customers related to electromobility.
In 2019, Q8 has started a strategic transition project towards electric power. Powerdale's solution was chosen to manage the oil group's fleet of electrical customers. The adaptation of their platform and the development of dedicated mobile applications allowed an excellent adaptation to the specific constraints of a group the size of Q8. For the Benelux-based company, this was a great opportunity to deploy its solutions throughout Europe.
In close collaboration with Powerdale, Contraste Digital's teams focused on three main areas: the evolution of the Powerdale platform, the development of a mobile application and overall management of the project.

The development of the Q8 electric mobile application and adaptations of the platform.
Contraste Digital designed the mobile application dedicated to Q8 customers and participated in the adaptation of the Nexxtmove management platform that interfaces with it. This Q8-specific solution can also be adapted for different customers and partners. It offers a simple and integrated interface to support the user :
Obtain an overview of the available terminals, type of connection and power, for more than 60,000 charging points in Europe.
To have an estimate of the price of the KW/hour
Launch the charging
Consult the history of charges and the status of their invoicing
Obtain automatic refunds in case of home loading (company car).
And a host of other tips to help drivers make the most of their electrical experience.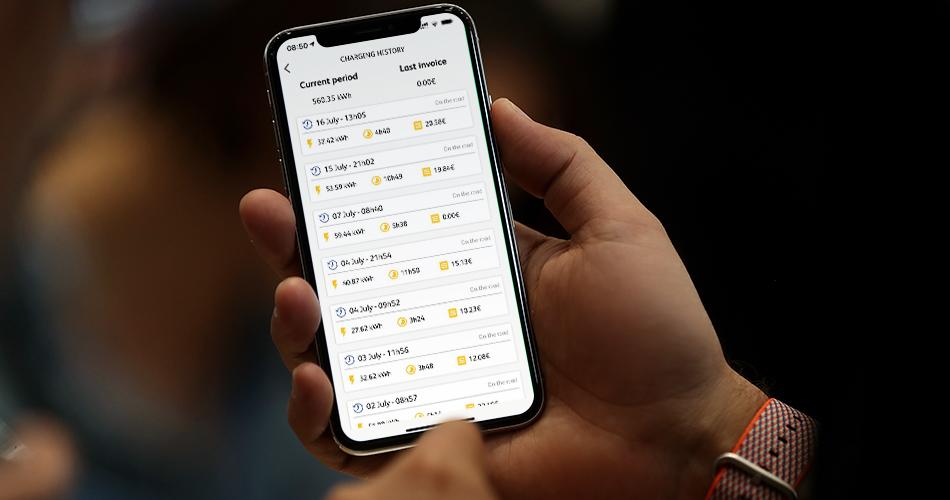 Managing a major project
Contraste Digital has extensive experience in managing complex IT projects involving multiple interfaces. Our teams therefore also supported Powerdale in the coordination of the Q8 project. This collaboration allowed us to establish an excellent dynamic within the teams and to successfully complete this highly strategic project.