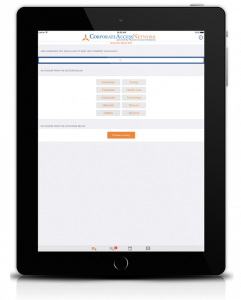 The customer
Phoenix–Investor Relations connects over 35,000 investors and business owners operating in the UK, continental Europe, the US and the Middle East.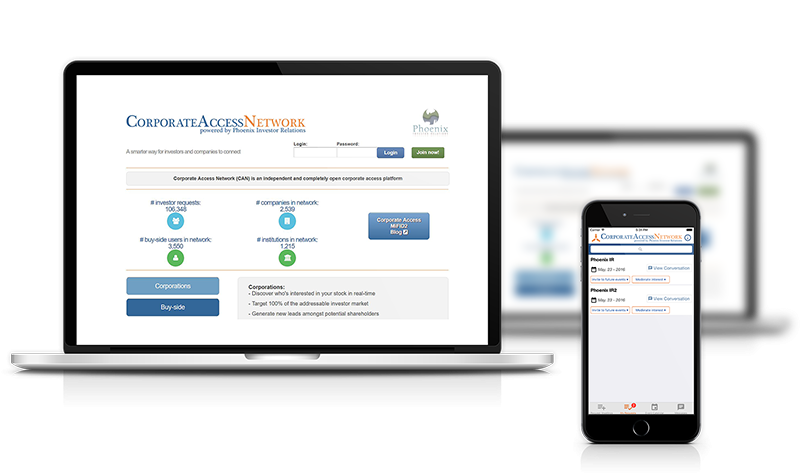 The project
To provide an online multi-device service that is accessible 7/7 to facilitate connecting businesses scouting for funding and investors in specific sectors or specific geographical areas.
Requirements made of the digital platform :
Smooth-paced user experience
Protected contact details (contact details, areas of interest, etc.) and interactions
Decentralisation of subscriptions and appointments management
Very high level of interaction
Solution
The digital platform engineered by Contraste Digital acts to optimise the user experience thanks to its multiple interaction points. It manages all connecting processes as part of roadshows or "face to face" meetings, thanks to :
A data base that offers a 360° view of the representatives of the major investment funds and their CEOs, i.e. 35,000 contacts
A digital back end digital designed to optimise productivity. It directs the agenda of meetings and events, targeting investors in consideration of their profile or their history and helps to set up e-marketing actions through the automated dispatch of invitations and communications. The investors are invited to reply to invitations through an extranet portal
An extranet platform to handle registrations and requests for appointments
A mobile iOS Swift application to keep up with planned event dates and including a notification system to enable investors and business owners to get in touch by instant messaging.
Conclusion
Ultimately, CEOs see their time optimised.
At the end of appointment, they get a report with a full debrief of the roadshow, the investors they have met and even their investment capacity.
In figures :
10.000 users
100.000 requests