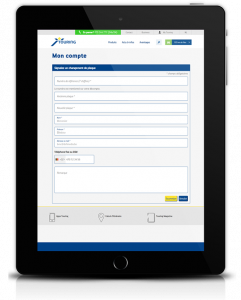 The customer
Touring has been around as an insurance company since 1895. It is Belgium's largest roadside breakdown and travel assistance organisation, home to one million members, 300 roadside assistance vehicles and taking 600,000 inbound phone calls each year. With the help of Contraste Digital, it has made sure the necessary resources are now in place to freshen up its brand image through a spanking new web portal.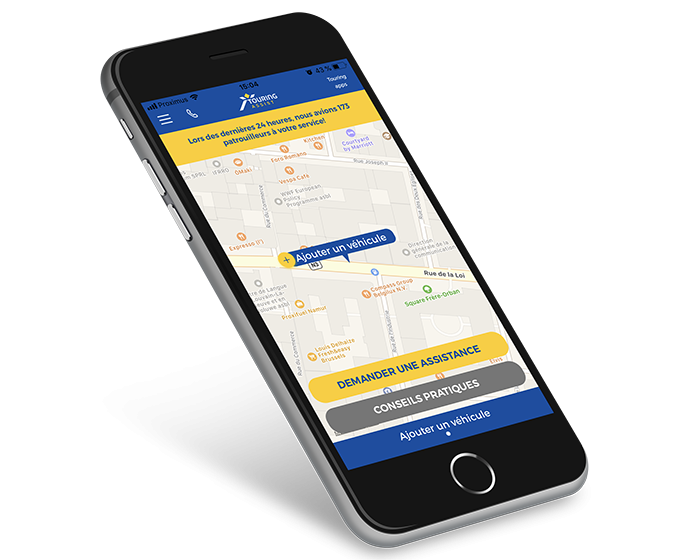 The project
Touring was looking to seize on the new digital technologies to adapt to the new requirements and practises of consumers. The aim was to be able to swiftly create a new digital interactivity structure, based on the functionalities of its "My Touring" application, both in terms of visual presentation and content.
The concrete goals included :
developing a portal focused on securing customer loyalty through an integrated form,
empowering visitors by giving them the means to configure the service accounts online,
standardising the requirements specific to the website and its micro-sites,
providing a range of functional options to enhance the self-reliance of the teams.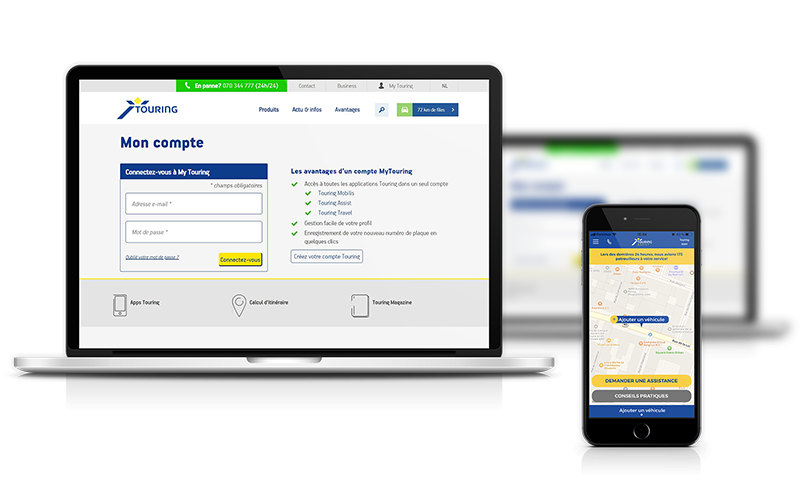 Approach
To stay on top of its game, Touring had to revise its digital model. Touring facilitated the management of its sites, its offering and its members by way of a robust platform in order to step up responsiveness and the interactivity de its shopfront website web.
To do so, Contraste Digital put in place several solutions :
the integration of a single CMS platform (Drupal 7) to facilitate the management of the online services and the information content,
the development of a sales configurator with an improved user service offering (transiting from a push model to a pull model),
the web design and development of the website based on computer programming languages such as HTML5, CSS3, PHP and JQuery,
the development and operational running of web services to interface the main site principal with the various existing static pages of the old site in Tridion (ASP.net), which could not be recovered in Drupal 7,
the implementation of a flexible and protected technical environment to handle the content management.
Solution
To stand out and be an innovator in the presentation of its services, Touring put in place a high-performance tool capable of developing its brand image to interact more swiftly and more efficiently with its customers.
The staff now have the benefit of a platform that is capable of dealing with content maintenance and updates. In doing so, Touring's teams get more time to focus on the development of new services and functionalities.
Handling the technical development of Touring's website, and based on a visual identity chart created by the TBWA advertising agency, Contraste helped the insurance company to put in place a coherent digital identity and agility through its Drupal 7 platform. This enables Touring to foster and develop its future business opportunities at a reduced cost.