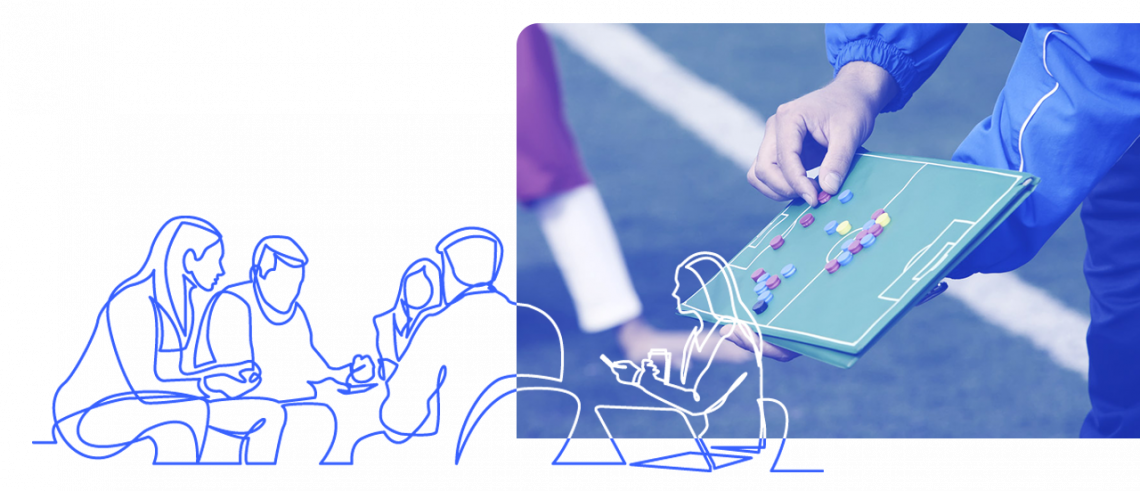 Executives understand that not all business challenges can be resolved from inside their organization. With Contraste Europe Advisory Services, they can rely on external experts and strategic advisors to that know their business, know the market, and have the domain expertise to combine this knowledge into strategies that will work for today and the long term.
Business Strategy & Model
Today change is constant : new technologies, changing client demands, fluctuating markets, … We help our customers ask the right questions to make the right choices by looking 360°, on the inside & outside.
Digital & Innovation Strategy
Digital is more than implementing a new fancy tool in the hope to be more efficient. It's understanding the core of the business, how the digital paradigm becomes a business enabler and what the best strategy is for its implementation in your enterprise.
We have an established track record in corporate strategic definition and planning and can significantly contribute to the review of your strategic options and the potential pursuit of growth.
We support, stimulate and challenge the clients' point of view and enhance their strategic decision making process.
We use modeling tools, strategic planning analysis, business valuations and financial capacity analysis, amongst others, to help establish the most appropriate strategy.
We also can fully support translating and execute the strategy including changes in the organization on all levels, ensuring a maximum of consistency with the strategy.
We work pragmatically with quick added value for our customers based on extended industry knowledge
Operational Excellence improvements are used to address:
Need for higher customer satisfaction: Through innovation, organizations must deliver high-quality, optimize cost, and introduce operational agility to exceed client expectations.
Need for higher employee engagement: Through a culture of continuous improvement, and a focus on an improved digital way-of-working embedded at every level of the organization, businesses can improve agility, efficiency, and process optimizations in the workflow.
Need to manage costs: Improve company costs and efficiency targets with a focus on mastering unwanted events.
We work on organisational transformation & optimization, process improvements & (re)design (Lean Six Sigma) and Target Operating Model design & implementation.
We focus on 4 dimensions: culture, structures, systems and capabilities.
Our multidisciplinary teams can support your journey and turn your M&A into a success story.
Our expertise to support our customers is focused on the pre-merger planning and complete post merger integration (on IT, Business & Organization level). We care about The 5 areas we focus on: operating Model, talent & people, culture, products & services and information systems.
Our expertise lies within the following process steps :
Due Diligence : Evaluating the acquisition target through valuation & operational synergy analysis to determine the value creation.
Preparing the merger : Ensure business continuity by planning & managing the integration process.
Post Merger Integration : Realize the value creation by managing the impact on talent, operations, information systems, products and customers.
Customer Satisfaction is more than just client retention. It's about taking pride in your brand. When your business cares about it, results will follow.
Our experts' skills ensure the implementation of a great customer experience within your company.
Strategy (redefine Go to Market, segmentation, differentiation and positioning)
Customer journeys incl measurement of customer analytics
Innovation – the impact of E-commerce on customer behaviour
We help your company to (Re)define its Go To Market and becoming more competitive in disrupting times, requiring to take a step back and look at the needs of the audiences you want to reach to optimise your value propositions.
We also deal with the conquest of eCommerce. Through walking the bridge between business & IT and back we ensure clients conveniently buy your products online and come back for more.
And we help you become a client centric organisation, by embedding its philosophy in your organisation or optimising customer care processes.
We offer strategic CIO advisory to position your IT department as a strategic business partner and business enabler.
CIO Strategic Advisory & Coaching
Define and Implement IT Target Operating Model
IT Architecture
Move to Agile Project/Program delivery
Advisory on innovative Tech Solutions, industry based
Modernisation IT application landscape
Using IT to support business growth & innovation is key in the development & implementation of your digital transformation strategy. Our value proposition supports our clients facing this challenge:
Digital Strategy: define & implement the digital transformation strategy to be ready for the future
Innovative Technologies: together with our specialized IT entities within Contraste Europe Group, we implement the most innovative technologies that supports the goals of your core business
Collaboration on Business – IT alignment: implement an efficient Target Operation Model
Culture & Digital Mindset: development of a digital culture and mindset in your organisation to also ensure employee involvement & digital mindset